Employer support grant
We offer employers within the construction industry who are not eligible for the Government's Apprenticeship Boost Scheme, support to train. We believe this support will better place employers to provide ongoing investment in training and employment within New Zealand's construction industry.
Applications are now open.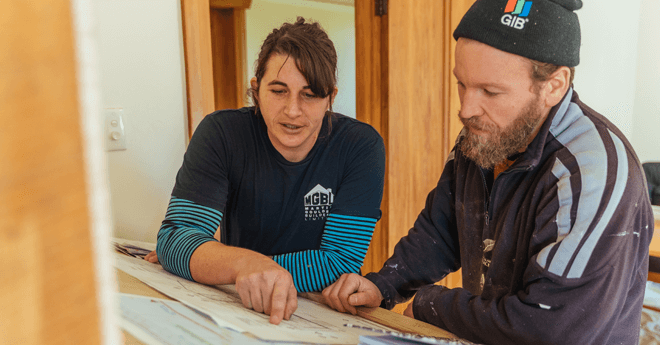 How much are these grants worth?
Each grant available is for $1,000 excl GST, per current apprentice/trainee.
Who is eligible?
Any employer of a current BCITO apprentice/learner completing one of the following qualifications may apply. 
Architectural Aluminium Joinery Estimator
Architectural Aluminium Joinery Fabrication
Architectural Aluminium Joinery Installer (without repairs and maintenance strand)
Architectural Aluminium Joinery Joiner
Architectural Aluminium Joinery Joiner with optional strand in CNC machinery
Architectural Aluminium Joinery Machining
Architectural Aluminium Joinery Machining and Fabrication
Concrete Construction (Sawing and Drilling)
Concrete Production
Construction Related Trades (Main Contract Supervision) (Level 5) V2
Foundation Construction - Piles and Concrete
Frame and Truss Manufacture Version 1
Kitchen Design (Level 5) v2
Kitchen Installation Micro-credential
NZ Certificate in Construction Related Trades (Supervisor) (Level 4)
Placing and Finishing
Placing and Finishing v2
Precast Concrete - Precast Tank
Precast Concrete - Prestressing
Precast Concrete - Structural Precast
Precast Concrete - Structural Precast and Prestressing
How to apply
Applications must be made by completing the BCITO Employer Support Grant Application and sending this by post or email to BCITO. Employers must complete one application per apprentice.
When can applications be made?
Applications open on 15 March 2021 and must be received on or before 23 December 2021.
How and when will applicants be notified?
All applicants will be notified by email or phone, whether their application is accepted or otherwise, within one month after receipt of application.
How are grants claimed once awarded?
Payment will be made direct to the bank account you nominate on your invoice.
Want to know more?
Email BCITO scholarships