Building capability grant
We offer employers within the construction industry access to study programmes that will help them develop and grow their businesses. We believe this support will help industry run successful long-term businesses, better placing them to provide ongoing investment in training and employment within New Zealand's construction industry.
Applications for the 2023 Grant are not yet open. 2023 dates are R1: 17 April to 12 May & R2: 14 Aug to 01 September.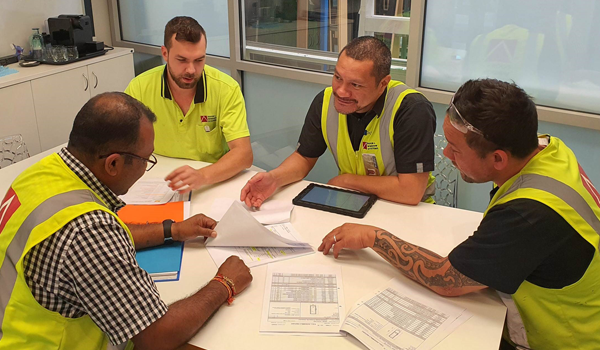 How much are the grants worth?
Each grant is for up to $3,000 incl GST (if applicable).
Who is eligible?
Any employer of a current BCITO apprentice/learner may apply. This also includes supervisors and managers of an employing company. 
You must have a current apprentice at the time of your application and at the time your grant is claimed.
Apprentices must be salaried employees.
What can the grants be used for?
This grant is solely for Business Development purposes.
Examples of Inclusions:
Consultation with a Business Advisor
Short courses or seminars on small business management, estimating or contract management
Higher-level business-related qualifications
Leadership training
Examples of Exclusions:
Health and Safety courses and courses covered by No Fees
PPE & Tools cost
Social Event

Speak to your local BCITO Training Advisor to find out more.
Please note, this grant can not be used to subsidise wages, one application per business and you can only be awarded a Building Capability Grant once.
How do you apply?
Applications can be made by completing the BCITO Building Capability Grant online application form. Applications for the 2023 Grant are not yet open. 2023 dates are R1: 17 April to 12 May & R2: 14 Aug to 01 September.
How will applications be considered?
All applications will be considered by a member of BCITO's Senior Leadership Team (SLT). SLT may request additional information from you or your Training Advisor. Successful applicants will demonstrate how well the intended use of the funds, meets the purpose of the grant/scholarship. All decisions made will be final.
How and when will applicants be notified?
We'll notify you whether your application has been successful or not by mail or phone within one month. Your Training Advisor or Business Development Advisor will also be notified. 
How do successful applicants receive funds?
For costs incurred from a supplier, payment will be made direct to your specified bank account.
Privacy
If you are awarded a grant your name may be published across any BCITO media channel and you must also be available for media interviews if required.
Want to know more?
Email BCITO scholarships