Graduate scholarship
As a sector, we desperately need to up-skill our workforce. This scholarship offers ten recently qualified professionals the opportunity to access further study so they can enhance their career prospects. This will help to future-proof our industry.
Applications are currently closed.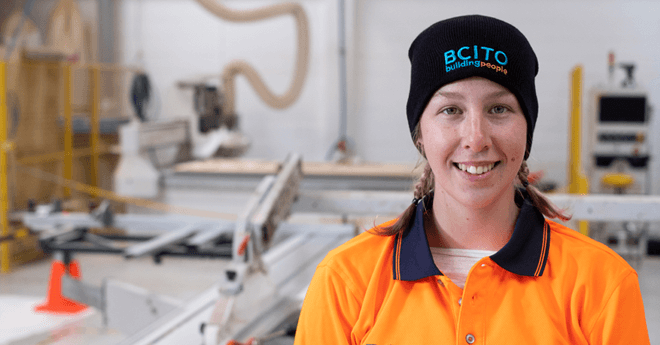 How many scholarships are available?
Ten (10) scholarships are available each year. Individuals can only be awarded a Graduate Scholarship once.
How much are the scholarships worth?
Each scholarship is for $3,000 incl GST (if applicable).
Who is eligible?
Any BCITO graduate who completes (or is completing) in the 2020 calendar year may apply. 
What can this scholarship be used for?
You can use the BCITO graduate scholarship for any training programme which best suits your career development. Some examples include
BCITO programmes such as Construction Trades – Supervisor, Construction Trades – Main Contract Supervision or Diploma in Construction Management
short courses or seminars on small business management, estimating or contract management
a National Certificate or New Zealand Certificate in a different area of study
higher-level business-related qualifications
How do you apply?
Applications can be made by completing and submitting the BCITO Graduate Scholarship Application Form, along with a portfolio of information. Your portfolio should include:
evidence of your current situation and how you are eligible for the scholarship
an explanation of how this scholarship will help you reach your career goals
what you will use the money for specifically, and any supporting documents that are evidence of the cost.
When should applications be made?
Applications will be open on Monday 19 October 2020 and will close on Friday 13 November 2020.

How will applications be considered?
All applications will be considered by a member of BCITO's Executive Leadership Team (ELT). ELT may request additional information from you or your Training Advisor. They will also assess how well the intended use of the grant meets the purpose of this scheme. All decisions made will be final.
How and when will applicants be notified?
We'll notify you whether your application has been successful or not by mail or phone within one month of the BCITO ELT meeting, held immediately after applications close. Your Training Advisor or Business Development Advisor will also be notified. 
If you are awarded a grant your name will be published in BC News, you must also be available for media interview if required.
How do successful applicants receive funds?
If you are using this grant to pay your BCITO training fees, we will retain the funds, which means you won't receive an invoice from us for $3,000 worth of training.
For costs incurred from any other supplier, payment will be made direct to your specified bank account.

Want to know more?
Email BCITO scholarships