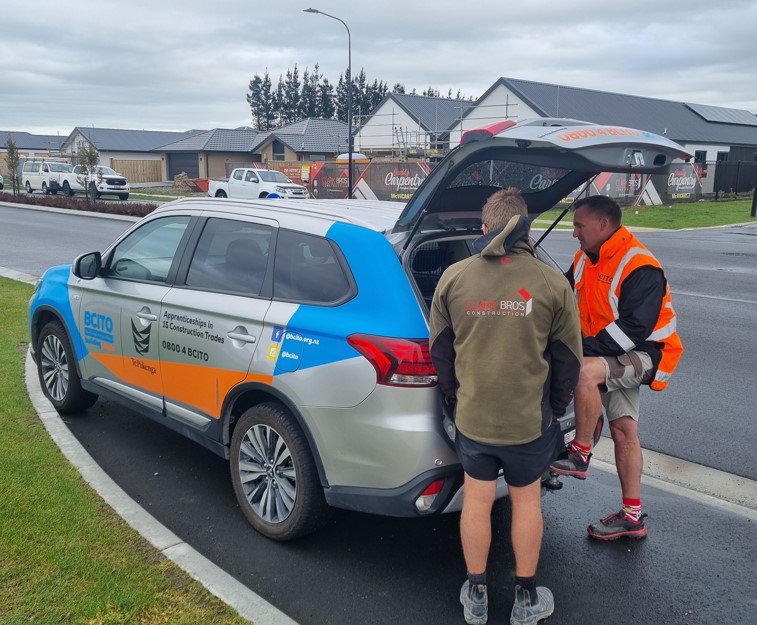 It seems a lifetime ago since I completed my apprenticeship in brick and blocklaying in 1994 – but in some respects, few things have changed.
My first job out of school was as a labourer with a Christchurch bricklayer. I wanted an apprenticeship, but he said "No, I don't believe in them!" I didn't let that deter me and talked to a guy I played cricket with who was a qualified brickie. He was keen on me doing an apprenticeship, which back then, was 8,000 hours and 3 weeks away every year at block courses in Wellington – that's how long it took back then! The block courses were a combination of classroom and practical, so we understood why we were doing things in a certain way.
Back in the day we also had World Skills, where I competed in 1992, later becoming a regional coordinator and national judge. This is where I got to know current brick tutor Tim Valentine who was one of my contestants from Christchurch and was a national winner of the New Zealand World Skills Competition, and as a winner, he got to compete in France against other brickies from around the World.
My Brick and Blocklaying business operated for 20 years, having had at least 10 apprentices during that time and 13 staff. I'd had apprentices who started as labourers, had the right attitude and work ethic, and worked on spectacular properties. To see them work on a $4 million home with arches and decorative work – I'm proud to have shown them how to do this complex work.
I joined BCITO in 2014 as a Training Advisor, assessing in brick and blocklaying, carpentry, plastering, stonemasonry, and refractory installation. I took some time out from BCITO and got back into the trade around 2019. At that time there was a lot of work, and it was good to be back on the trowel, but the body did not agree! So, I accepted a role in health and safety training. Before long, BCITO beaconed again, and it was great to be back with the team and out there with the industry.
I'm a firm believer that there's nothing you can't do with a brick. If you have the right attitude and willingness to become an artisan/master bricklayer the world is your oyster. You can travel the world and lay bricks and blocks – and Kiwi brickies are noted for that. It's a tough sector to work in but when you can stand back and look at what you've created…. it's magical!