Apprentice thrives after leaving the lab for the tools
This year's recipient of the Architectural Aluminium Joinery (AAJ) Most Promising Apprentice was awarded to Eli Auld. The rapid pace of Eli's progression highlights the satisfaction that comes from doing something you enjoy. BCITO, Te Pūkenga wants to show people the exciting career opportunities that exist – whatever stage they are at, and Eli's story is a good example.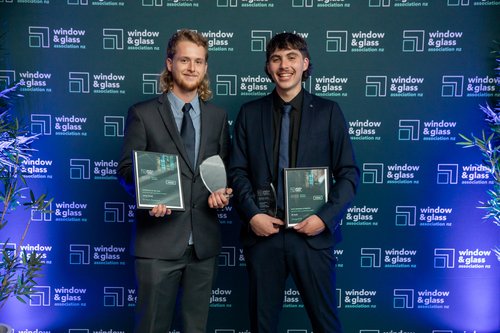 While a naturally hands-on person, Eli's initial passion growing up was in the sciences. Like many teens, when the time came to decide what he wanted to do after school, Eli decided to follow his mates down to Otago. He soon realised a science degree wasn't for him. Eli made the call to head back home to Timaru.
"It was a big call to leave university. I was in a fun hall, where I had a great time and met a lot of cool people. But with the coursework not what I thought it'd be, I questioned the worth of hanging around. While I could've stayed and finished my degree, I wasn't keen to rack up a massive student loan on something I wasn't passionate about," he says.
But despite knowing that university wasn't for him, he still wasn't sure what he wanted to do. That led to the job at McDonald's, searching for something that matched his vision of the future.
That's when his uncle, from Omega BOP Windows and Doors, gave him a call. The business was having trouble finding workers, so his uncle suggested coming up to Tauranga. Two weeks later, Eli was starting his first day at work. It didn't take long to realise that this was the career path for him.
"I knew from the get-go that aluminium joinery could be a long-term career option. I was interested in the different types of machinery and learning the key parts of the trade," he says.
"What I also found useful was having a BCITO training adviser to call on who could take me through things step by step. It helped that everyone was super supportive and had my best interests at heart. This helped me grow in confidence."
Eli's story is a reminder of the sense of purpose and achievement apprentices can get from working in New Zealand's building and construction sector, supported by organisations like BCITO, Te Pūkenga and caring employers.
As Eli puts it: "There are three reasons why I enjoy aluminium joinery. The first is the culture and everyone being happy to help each other out. The second is that, because I'm a practical person, I enjoy being outside and on the tools. The final one is that I am happy and proud of what I am doing. Installing joinery on new homes makes me feel like I'm contributing to society."
What's Eli's advice for those in similar position? "Give it a go if you're up for it. Your hard work will pay off."
Aotearoa New Zealand wants more people from all backgrounds to consider a career in the trades. To learn more, head to https://bcito.org.nz/apprentices/.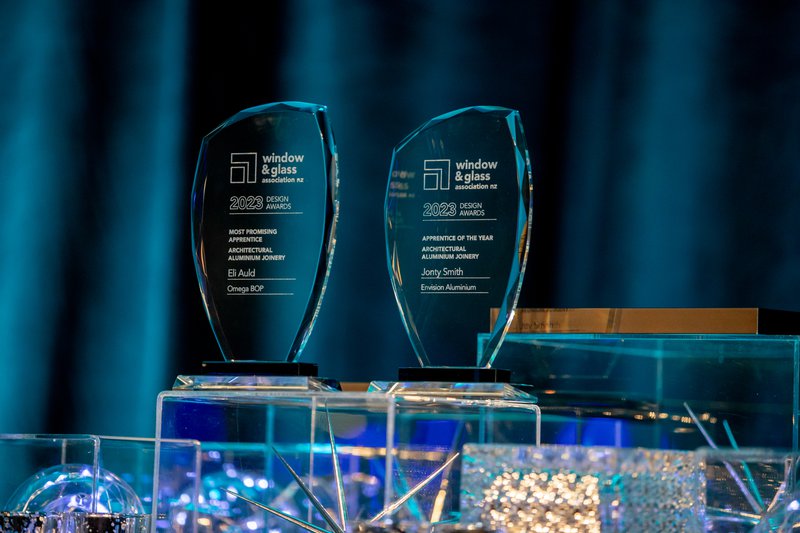 More News
Wood Solutions have been carving out the way for sustainable practices and diversifying their workforce. They are minimising and repurposing waste and create a healthier and more welcoming workplace where 1/4 of their workshop are female.
Jenna Toailoa and her husband Manu's RedRock Plastering has been making a name for themselves with their high quality work all the while taking on apprentices, showing it can be done!