Recreation & Wellness Centre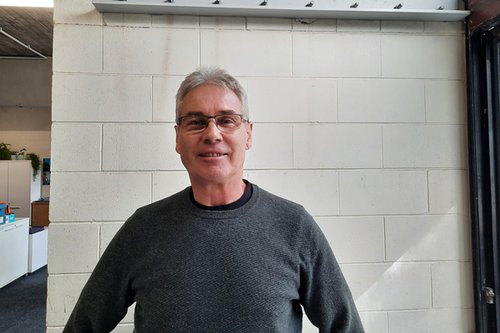 The commercial construction sector is a completely different story from that played out in the residential space of construction. It deals with an operation on a much bigger scale, with many more risks and rewards. We were fortunate to catch up with Steve Ritchie, a Project Director for Hawkins in Auckland, to hear a little about his journey in the industry and a major project Hawkins is currently working on.
Steve, tell us how it all began for you in the construction sector?
I went on work experience in the Seventh form (year 13) with a housebuilder for a week. At the end of the week, they asked whether I would be interested in an apprenticeship. After discussing it with my parents, I decided to leave school and pursue a trade.
How did you end up with Hawkins in a Project Director role?
I did my time in Paeroa before moving to Auckland, where I worked for King Builders before being promoted to a Foreman. My father was a bank manager at the time, and a customer of his was working in Thailand. Long story short, I was offered a 1-year contract in Thailand which turned into seven years, with one year in the middle back in NZ working for Hawkins Special Projects. I returned to NZ full-time at the end of 1999 and was hired as a Project Manager by Hawkins to complete the Manukau District Courthouse. Over the years, I was promoted to Construction Manager/Operations Manager and my current role as a Project Director some ten years ago. I have been with Hawkins for over 22 years now.
Tell us a little about the project you are working on.
I am currently working on the Recreation and Wellness Centre for the University of Auckland. Currently, there are around 25 Hawkins staff on the project, which will grow to 35, and now around 100 workers on site, which will grow to about 250-300 at its peak. The project name gives the purpose of the building away, but it has several NZ firsts, including an LED glass sports floor from Germany, glass-walled/backed squash courts from Germany, a 30m stainless steel swimming pool from the USA, and a Tiger Turf football field on level 5. It is the most complex job I have worked on in my career. Job completion is expected to be late April 2024. We have been on site since June 2020, when we commenced the enabling works and then the demolition of the old recreation centre.
What challenges have you faced with the project so far, and how have you overcome them?
As with everyone in the industry, we have had issues with Covid-19, material shortages, labour shortages and price escalation. We have had our struggles but have been open with our client about these challenges and the risks have been shared with those involved in the project. We managed to re-sequence some work in the basement to mitigate the first lockdown delays but have suffered some delays from Omicron. Where possible, we have ordered materials early and have stored them in conjunction with the client to mitigate both price escalation and delivery risk. It is still an ongoing problem and will be until the project finishes. Our project is very architecturally driven, so a lot of time has been spent during the shop drawing process co-ordinating the structure and building tolerance where we can to achieve the required finish. A lot of the material comes from overseas so it must be ordered from drawings, not site measured and then manufactured.
What do you enjoy the most about commercial construction that would entice others to join the industry?
The challenge, is each day is different, and each project is different, so you never get bored. I enjoy working with people from all walks of life. Your project team is like your second family, and now I enjoy passing on my experiences and knowledge to others, just as I received when I first started in this industry. It is a tough industry with long hours at times but the reward of seeing something physical for your efforts that others get to enjoy and stands the test of time is worth it.
More News
Wood Solutions have been carving out the way for sustainable practices and diversifying their workforce. They are minimising and repurposing waste and create a healthier and more welcoming workplace where 1/4 of their workshop are female.
Jenna Toailoa and her husband Manu's RedRock Plastering has been making a name for themselves with their high quality work all the while taking on apprentices, showing it can be done!