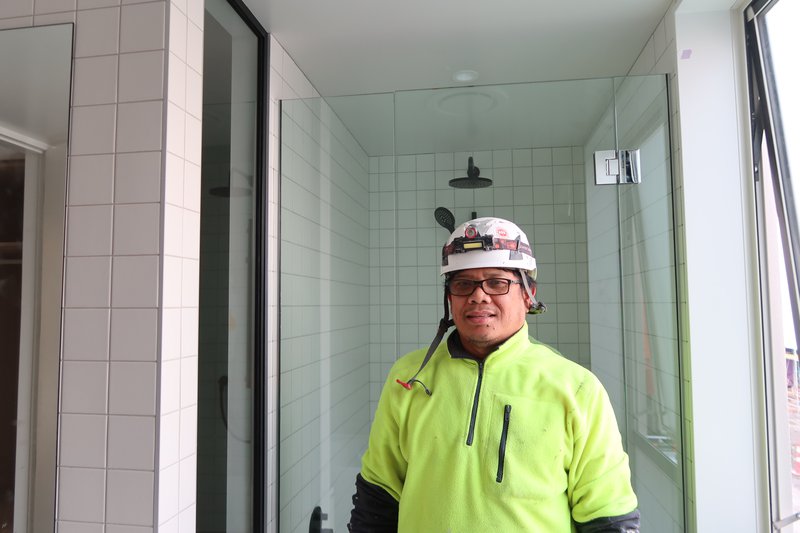 This was followed by multiple builds as he worked on the bus interchange, Environment Canterbury Regional Council (ECAN), and other projects in Christchurch. After a couple of years working within the same company, Claro was given the opportunity to be trained in how to manage the job, and from then, he was entrusted with a supervisory role.
Along the way Claro had great mentors and former employer Jerry and Hooman who taught him a lot about the industry. Nowadays, after much hard work and determination, Claro runs his own business, with his son, Jan, alongside him. Claro was Jan's inspiration to pursue an apprenticeship himself in tiling. Jan is part of the Apprentice Leaders Group at BCITO Te Pūkenga.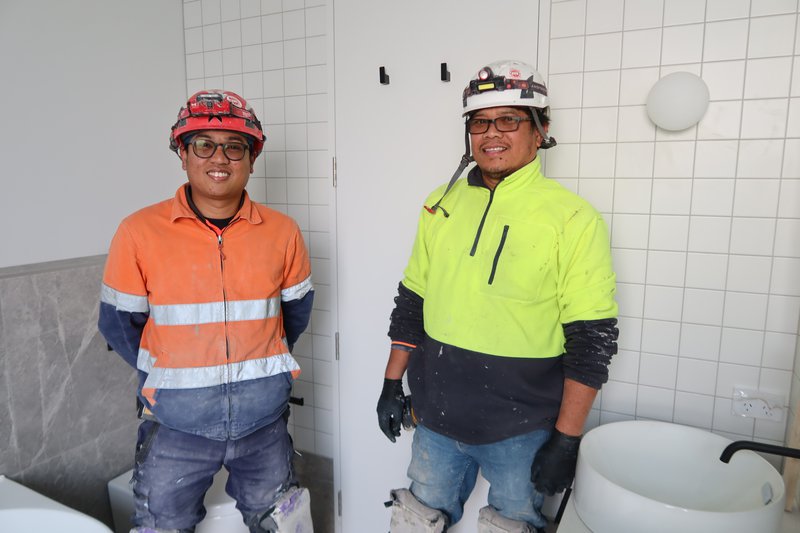 A favourite part of the job for Claro is smoko! But on a serious note, dealing with the various trades has been his favourite part and he finds the various swimming pool projects he has done to be quite cool. A trick Claro has found to be one of his best is applying sealer to a natural stone using a mop, this speeds up the application of the sealer.
Claro's advice to anyone wanting to pursue an apprenticeship in tiling, is to be hard working and not be picky about the job, be willing to listen and learn, and be open minded to critics' advice and feedback. One of Claro's mottos he lives by is
"Be respectful to everyone and be hard working. There are a lot of challenges to be faced, from yourself, others, and the job itself, which can be fulfilling once you've overcome them."