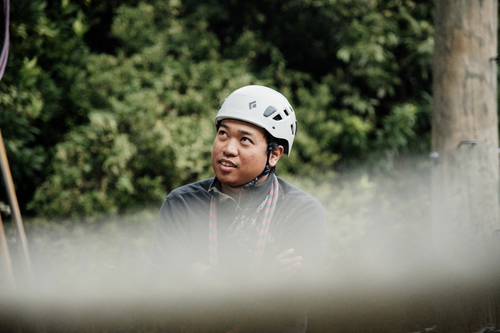 "When I heard we were going to have the chance to do Outward Bound I was blown away because I know this is a once-in-a-lifetime opportunity.
"Everyone got to participate in a range of activities that challenged us and pushed us out of our comfort zones. I found myself in a lot of situations that weren't comfortable, but all you can do is try your best. I had to tell myself "I can do this" because it was hard, especially the high-ropes, and it took courage and self-convincing to push on and finish the course."
"Overall, the course has helped me know more about myself and what I can do, which is great for my personal and my work life."
When asked if he would recommend the Outward Bound course to others, Jan was convinced it would be good for just about anyone to do.
"I came home and immediately recommended it to my brother because it's a great opportunity to challenge yourself, learn more about yourself and great for personal growth.