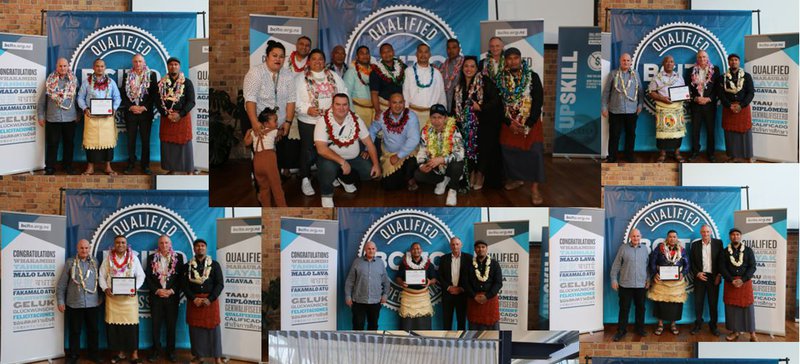 Life working on the ground in the concreting industry was hard. The early starts and the late finishes initially really took a toll on my mental well-being. After being with an employer for a few years and kids in the picture, my boss asked if I was interested in doing an apprenticeship, which was something I never really thought about, but this inspired me to prove something to myself and my Pasifika family, where being smart and successful normally was viewed as going to university. Wearing a hi-vis on a construction site was looked down upon.
My Training Advisor was a big mentor for me. He always gave me his time and knowledge. The apprenticeship process worked for me- learning while working and getting paid, as I was never one to sit for long periods of time in the classroom, and I had a young family to support. The coolest job I worked on would have to be ballasting 8 pontoons for the new ferry berths in Auckland Viaduct, working off the largest barge in Southern hemisphere.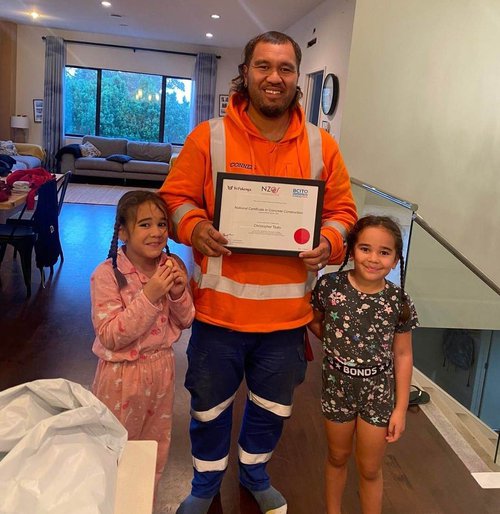 Fast forward 10 years, I am a husband, a father of 5 and extremely proud to say that I am a qualified tradesman in my chosen trade, concrete construction. Completing the apprenticeship has opened doors for me in including now being a Training Advisor for BCITO. I have the chance to give another 'Kilisi' out there the opportunity that was given to me. I enjoy my role and have made great friends amongst colleagues. I also work in a close-knit group in my company to positively influence the Pasifika community, to change the narrative of trade and show there is a future in trade with many possibilities.
Looking back it was hard, but it was a necessary road to be where I am today. I recommend a BCITO apprenticeship to anyone who is thinking about it. You will be well supported. My parents always drilled into me- You reap what you sow. The journey to achieving your goal is often hard, demanding, taxing on the body and mind, but if you put in the time and work hard, your reward will come.